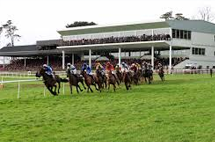 Watch Gowran Park Races Live
How to watch Gowran Park Races online?
Gowran Park is a Left handed Turf racecourse in Ireland . Gowran Park features National Hunt races every year including Connollys Red Mills Race Day, Goffs Thyestes Race Day . It's easy to get live streaming from Gowran Park racecourse and you can watch today's Irish meetings at home on your smartphone, tablet or pc below.

Watch Live Horse Racing Online Here


By trying out these race feeds, racing lovers can get the races in high definition. All live coverage can be watched on a computer, laptop and all tablets. This can also be done via iPhones and iPads or any device with internet access or 4g using iOS or Windows/Android. All Gowran Park feeds will contain live English commentary, so you can listen to the races.


What's upcoming at Gowran Park Racecourse?


Thu, 27th January, 2022
Sat, 19th February, 2022
Sat, 12th March, 2022
Thu, 7th April, 2022
Wed, 13th April, 2022
Wed, 4th May, 2022
Wed, 11th May, 2022
Tue, 24th May, 2022
Mon, 6th June, 2022
Sun, 12th June, 2022
Sat, 23rd July, 2022
Wed, 10th August, 2022
Wed, 31st August, 2022
Sat, 17th September, 2022
Fri, 30th September, 2022
Sat, 1st October, 2022
Tue, 18th October, 2022
Sat, 26th November, 2022


Address:
Address: Mill Rd, Gowran Demesne, Kilkenny, Ireland

Gowran Park Stats:
Race Types: National Hunt
What surface?: Turf
Owner: Horse Racing Ireland
Track: Left

Top Racings & Meeetings:
Galmoy Hurdle, Gowran Park Champion Chase, Red Mills Chase