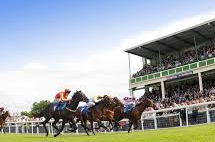 Watch Salisbury Races Live
How to watch Salisbury Races online?
Salisbury is a Right handed Turf racecourse in England . Salisbury features Flat races every year including Dick Poole Fillies Stakes Day, Bibury Cup Day, Summer Holiday Family Races . It's easy to get live streaming from Salisbury racecourse and you can watch today's English meetings at home on your smartphone, tablet or pc below.

Watch Live Horse Racing Online Here


By browsing our race streams, horse racing visitors can view the races via high quality video. All live feeds can be seen on a computer, notebook and all smartphones and tablets. This also includes Apple iPhones and ipads or any gadget with internet access or 4g/5g using Apple iOS or Android/Windows. All Salisbury feeds come with live English radio commentary, so users can listen on the web.


What's upcoming at Salisbury Racecourse?


Wed Apr 20 2022
Sun May 1 2022
Thu May 12 2022
Sat May 28 2022
Tue Jun 7 2022
Sun Jun 12 2022
Wed Jun 22 2022
Sat Jul 9 2022
Sat Jul 23 2022
Thu Jul 28 2022
Wed Aug 10 2022
Thu Aug 11 2022
Fri Aug 19 2022
Thu Sep 1 2022
Fri Sep 9 2022
Thu Sep 29 2022


Address:
Address: Salisbury Racecourse, Netherhampton, Wiltshire, SP2 8PN

Salisbury Stats:
Race Types: Flat
What surface?: Turf
Owner: Independent
Track: Right

Top Racings & Meeetings:
Stonehenge Stakes, Upavon Fillies Stakes, Dick Poole Fillies Stakes, Sovereign Stakes, Cathedral Stakes